CultureTM examines the central role of brands in creative culture by establishing a provocative space for conversation. CultureTM includes a bi-monthly newsletter serving as the insiders' guide to this growth market and an event series with industry experts discussing the role of brands in creative culture.
The intersection of brands with creative culture has reached critical mass with partnerships large and small, high-profile and behind-the-scenes. We're defining this convergence as CultureTM - a new industry sector with relevance for stakeholders across art, design, advertising, luxury, technology, and entertainment.
Samantha Culp is a writer, producer and strategist based in Los Angeles after many years in Shanghai. Her writing has appeared in Artforum, the New York Times T Magazine, and the Wall Street Journal. She is a cofounder of Paloma Powers, a consultancy developing artist-led solutions, and serves on the board of the China Residencies Network. Recent clients include Apple, GE, Gucci, and Netflix.
Andrea Hill is a New York and Amsterdam based entrepreneur and creative director. In 2018, she launched TORTUGA Living, a direct-to-consumer furniture brand focused on modular pieces created by designers. Her career focus is bringing the ideas of artists and designers to a broad public. She is a cofounder of Paloma Powers whose clients included Gucci, Bergdorf Goodman, Airbnb and Absolut Art. Prior to leading her own companies, Andrea was on the founding team of Paddle8, an online auction house for contemporary art.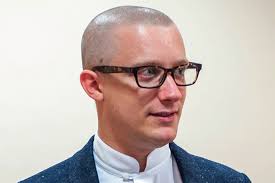 Robin Peckham is Editor at Large at LEAP, Modern Media's flagship contemporary art publication and China's leading art magazine. He previously founded and operated the independent space Saamlung and has organized exhibitions for the City University of Hong Kong, Goethe-Institut, and the Ullens Center for Contemporary Art. His writing is regularly published in Artforum, Yishu, and Broadsheet.